Apple vs. Microsoft
The below (source:
betanews.com citing NPD
) is a stunning number: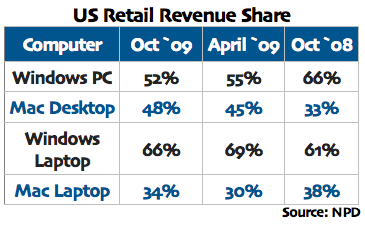 It is due to the fact that the average sales price of an Apple is in the range of USD 1.4K whereas for Windows it is closer to USD500. Also Windows 7 release slowed PC sales significantly in the month. Nevertheless, Redmond Washington must be in a state of apoplexy.